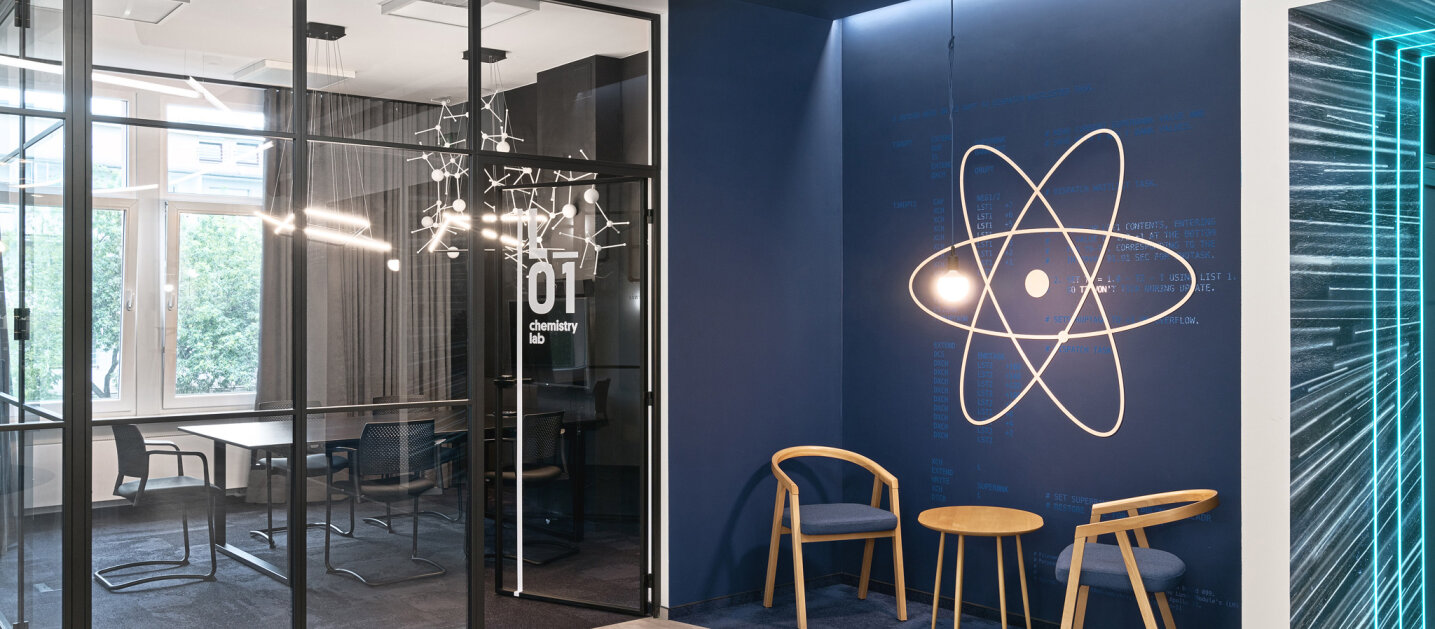 Scroll down
Callstack
Location: Wrocław
Office space: 700 m2
Workstations: 70
Desgin: we.make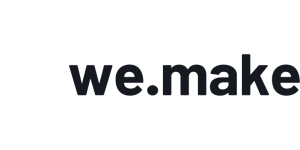 Industrial interiors, calm, subdued colours, a lot of greenery, themes like outer space, astronomy and celestial objects. These are distinguishing features of Callstack's Wroclaw office, designed by we.make. We had the pleasure to take part in this project.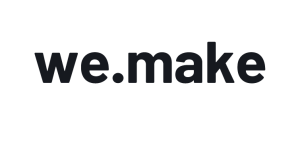 There is a reason why Callstack's new office space brings to mind films like Ridley Scott's "The Martian". From the very first moments in the reception zone with an installation imitating planetary orbits, it is clear that astronomy and celestial objects will be the main theme of these interiors. This is how the designers made an association between the company's character and brand, and their visual communication.


The project was divided into four main zones: reception, two open plan areas and chillout room that is a canteen and a relax zone at the same time.

Concrete, brick and wood were extensively used in this project. The piping was deliberately left visible, to further enhance the industrial character of the place. The investor put special emphasis on incorporating much greenery, which makes the place feel snug, soothes the eyes and improves air quality. Greenery was introduced in a number of ways - a green wall with company logo at the reception, numerous custom metal flowerbeds and suspended flower pots.


When it comes to functionality, the main goal of this project was to create a flexible and dynamic working environment that would answer to the needs of the employees and fit the way they carry out their everyday activities. Due to the specific nature of the IT business, where many activities are performed online, a great emphasis in this project was put on flexible common areas that facilitate ways of working other than sitting at a desk. The investor also wished that the project would consider various scenarios of the company's development (e.g. the need for extra workstations in the future).

Numerous items in the project are custom-made (e.g. wallpapers, phone booths, reception desk, etc.)

We were responsible for furnishing the space. The scope of our work was: 70 workstations, executive furniture, chairs and tables for the canteen, meeting rooms and common areas.









Date of implementation: 2020
Photos: Tom Kurek