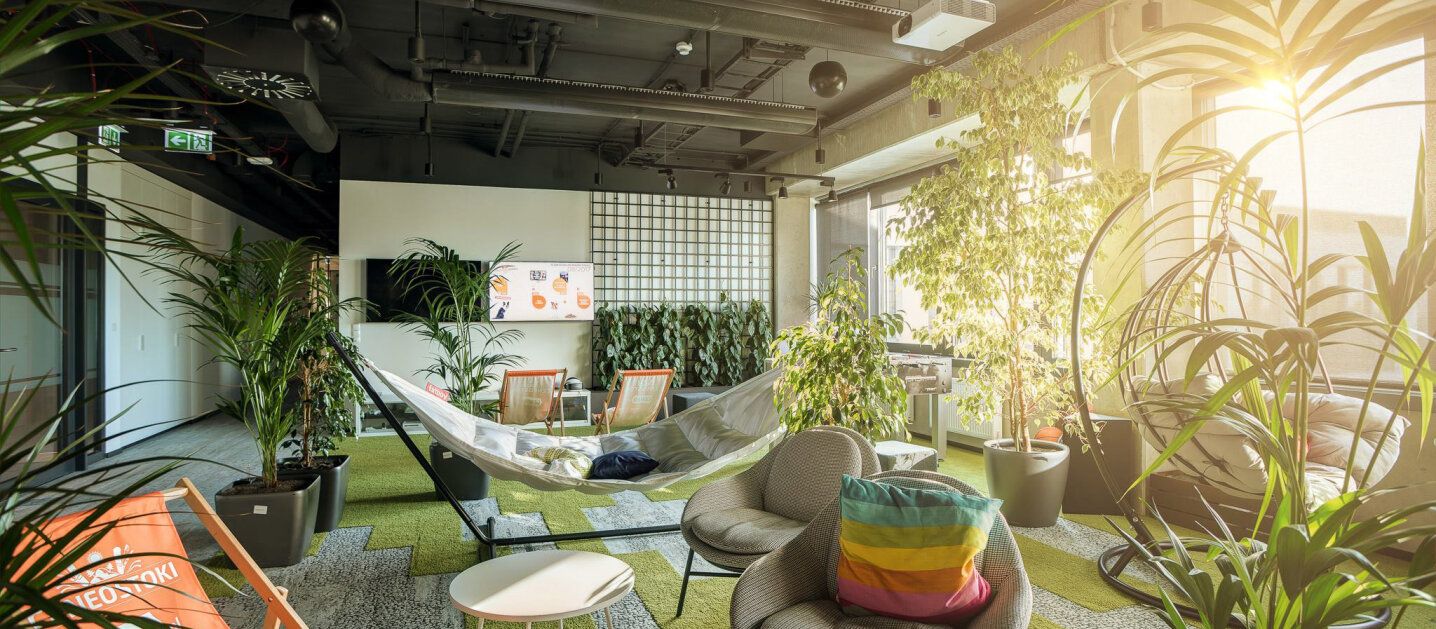 Scroll down
Ceneo Business Garden
Location: Wrocław
Office space: 2200 m2
Workstations: 200
Desgin: Workplace Solution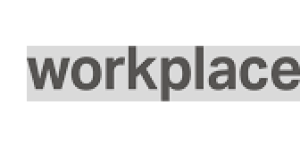 Ceneo's Wroclaw office in the Business Garden complex boasts astounding design and functionality. It was created by Workplace Solution. Our Wrocław team's job was to supply open space, formal and informal conference rooms, kitchens, canteens, chillout zones and the reception.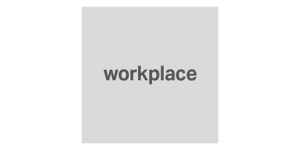 In the heart of Ceneo's offices there is a unique chillout room that connects to a spacious kitchen - a place for frequent social and informal meetings. The room commands attention from the get-go with its beautiful interior decoration and a lot of greenery. It promises a good rest. Numerous plants, as well as hammocks, sunbeds and swings make you feel as if you were in a garden rather than in the heart of a business establishment. On its 160 square metres, the room offers many attractions, such as foosball, board games, gaming consoles and VR goggles. Such an environment makes it easy to relax and forget work for a while. And all that does not exhaust the possibilities that this space offers!

The chillout room can be also used for parties and conferences for up to 100 people. An advanced audio system and three retractable screens not only make it easier, but also help turn the chillout room into a cinema. Comfortable poufs, green grandstand and numerous pillows create a space perfect for watching movies together.

Open space is well thought-out and designed too. Small group meetings and phone calls can be carried out in acoustic booths. Write-on glass walls can be used to create thought maps, jot down notes or important information. What if someone needs to focus in silence? They can do it in "My Office" rooms where there is only one workstation that can be booked.

For business meetings, several conference rooms have been prepared. Their size can be modified by means of folding walls, adapting the rooms to the desired number of people and nature of the meeting. Once inside one of the conference rooms one cannot help but notice Ceneo's inside walls. Murals by Grzegorz Molas depict Ceneo in a funny, comic-strip style that draws your attention.



Date of implementation: May 2017
Photos: